Bovada LV Score $750 Welcome Bonus
The Philippine National Police wants more to be done when it comes to gaining control over the regulated Philippine Offshore Gaming Operators sector and the inflow of foreign workers who come to work in the gambling industry. In fact, the police wants to create a detailed list that keeps track of workers and can assist authorities in tackling the sprawling organized crime that occurs in this sector.
Police to Work on a List of Foreign Workers Who Come to Work in POGOs
During a press briefing on Monday, PNP chief Gen. Rodolfo Azurin Jr explained that authorities were still struggling to establish consistent monitoring of POGOs due to legislative setbacks and ill-defined practices. But more importantly, the police does not have records of foreign workers which makes it harder for authorities to establish crimes, which then make headlines in international newspapers and tarnish the country's reputation, raise tensions with neighbors, and are generally bad for the economy.
To get to a point where POGO companies are held accountable and exploitation of foreign casino workers is stopped, Azurin Jr explained, the police would need to work closely with the Bureau of Immigration so that Chinese nationals, for example, can be tracked when they enter the country. The police would also need a list of legitimate POGO operators so as to know what is happening in the country's gambling industry at every step of the way.
PNP data showed 27 cases of kidnapping in 2022 with 15 of them related to POGOs. In comparison, there were only 12 POGO-related kidnappings for the entire 2021, which is a significant increase. PNP spokesperson Col. Jean Fajardo explained how criminals took advantage of unwitting foreign workers who arrived in the country to work.
He said that their passports are taken away forcefully by the people responsible for giving them work and then never returned. This put people in a state of modern slavery, Fajardo said. Many people are detained and tortured and the promise of having their traveling expenses covered is also bogus, as people are then paid a much lower wage and part of this wage is being withheld to cover for accommodation and traveling.
Fajardo is confident that the PNP has many things to its disposal it can do. Apart from tracking legitimate POGOs and workers, Fajardo also insists that the police can be deploying and will be deploying beat patrols in the vicinity of such areas and hopefully reduce – if not eliminate – crime that emanates from the troubled but economically important sector.
Europa Casino 100% up To €100 + €2400 Welcome Bonus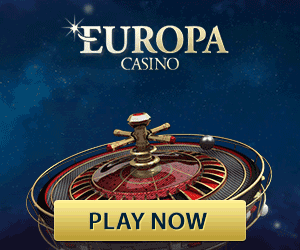 Related